IS YOUR WEBSITE E-COMMERCE READY?
With B2B e-commerce expected to reach 27 trillion USD in 2027 and account for 13.1% of all B2B sales in the US in 2021, B2B companies around the world are recalibrating their go-to-customer strategies.
---
From offering delivery notifications to providing information in local languages, there are some really simple ways to optimise your website to get you there quicker. Did you know that 91% of B2B buyers look for the available delivery options before they reach the checkout, with 46% abandoning their baskets when they find limited shipping options? There is so much opportunity for growth – and it's yours for the taking.
Our global presence, expert market knowledge and simple, fast and flexible delivery options, means we will be with you every step of the way.
Contact our team today to discuss how we can take your business further.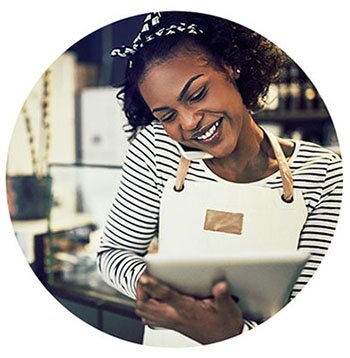 ---
E-COMMERCE IS TRANSFORMING B2B
The B2B world is undergoing a period of intense transformation. By 2025, 80% of B2B sales interactions between suppliers and buyers will occur in digital channels.
Download the B2B E-commerce Whitepaper for the ultimate guide to online commerce.
SHARE
---
THE GLOBAL B2B E-COMMERCE MARKET WAS VALUED AT US$12.2 TRILLION IN 2019 – THAT'S OVER SIX TIMES THAT OF THE B2C MARKETS.
---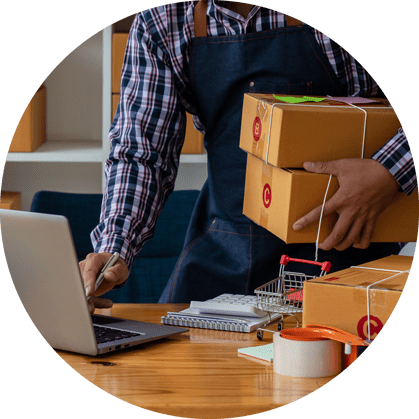 THREE MAIN TRENDS IN B2B E-COMMERCE
Vertical marketplace model
Vertical marketplaces specialise and offer value added services. The size of the global B2B market leaves sufficient room for the rise of vertical marketplaces.
Mobile B2B e-commerce
Mobile Sales and Marketing becomes increasingly important; the growing importance of smartphones in the B2B purchase cycle has made it imperative for both suppliers and marketers to adapt.
Personalisation
Personalisation boosts customer experience. Suppliers are now making use of big data gathered from various touchpoints to personalise the B2B shopping experience.
---
NOT SURE WHERE TO GET STARTED OPTIMISING YOUR B2B E-COMMERCE JOURNEY?
The rise of digitisation is changing the traditional B2B approach and businesses are learning from B2C practices in this new age of immediacy. Tap into some of our top insights on global B2B e-commerce and learn how e-commerce best practices could transform your business.
SHARE
---
HOW E-COMMERCE IS TRANSFORMING B2B
Early winners in the B2B space have successfully incorporated proven e-commerce shopping experiences to ensure they're set up for overseas success. Download our white paper for a more comprehensive understanding of how to align your business with these practices for success.
SHARE
---